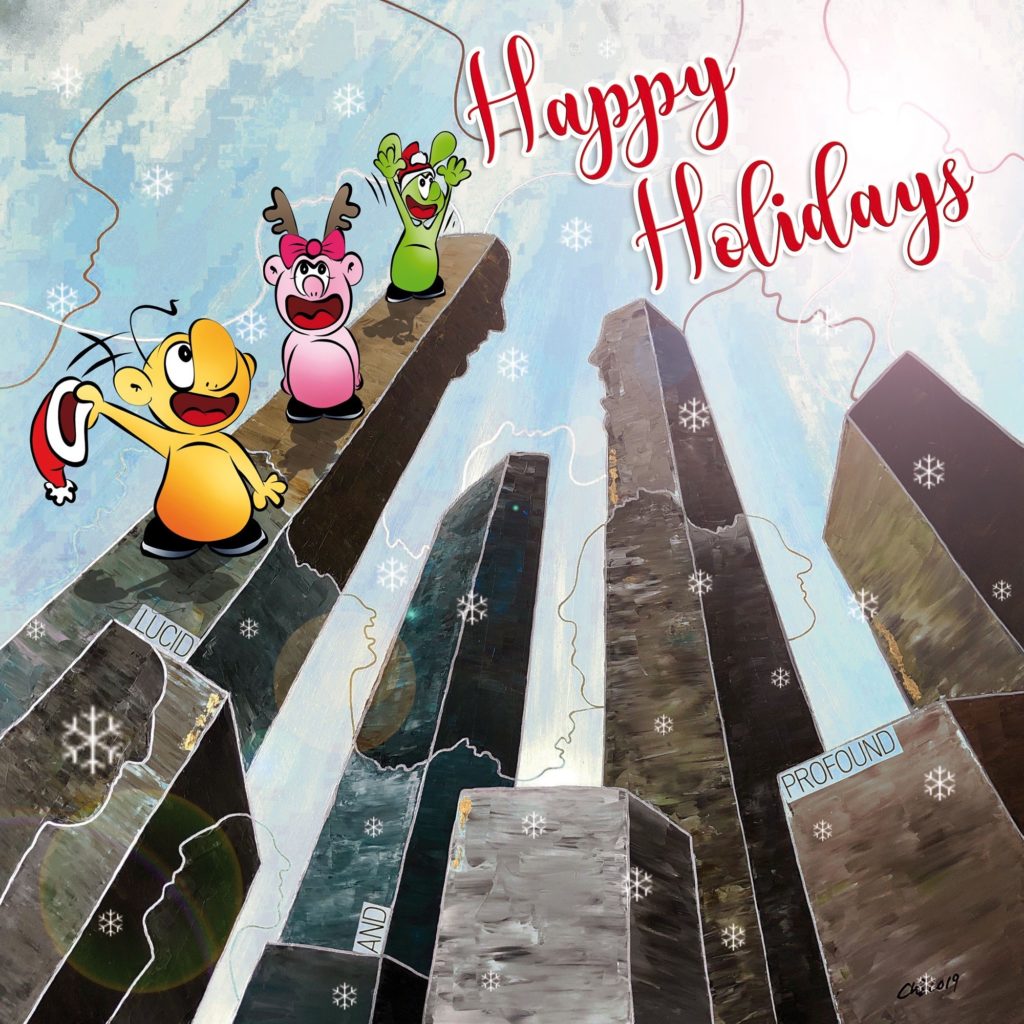 This unusual year has almost come to an end… 
Time for me to wish you all a Merry Christmas and a sparkling New Year 2021 …hopefully under brighter skies and filled with contagious smiles!
Take care of yourself and your loved ones. See you soon!!
The image above is a merge of my two universes: Jaune & Vert (Jay & Vee) and my paintings… to be discovered on art.zilocchi.net (do not hesitate to sign in on newsletter & social networks of both universes!)
Cette année très inhabituelle touche presque à sa fin…
Il est temps pour moi de vous souhaiter à toutes et à tous un très Joyeux Noël et une pétillante Nouvelle Année 2021, en espérant qu'elle se déroulera sous de meilleurs cieux et qu'elle soit remplie de sourires contagieux!
Prenez soin de vous, de vos proches et à très vite!
L'image ci-dessus est une « fusion » entre l'univers de Jaune & Vert et mes peintures… à découvrir sur art.zilocchi.net (n'hésitez pas à rejoindre la newsletter & les réseaux sociaux de ces deux univers!)