"There isn't really a beautiful style, nor a beautiful design, nor a beautiful color: there is only one beauty, the truth which is revealed."
"Il n'y a réellement ni beau style, ni beau dessin, ni belle couleur : il n'y a qu'une seule beauté, celle de la vérité qui se révèle."
Auguste Rodin
"I have always been transported by colors, images and sound. After having created the characters of comic-strips "Jaune & Vert" that have been published from 2017 to 2019 during 5 seasons in the "20 Minutes, largest daily newspaper of French-speaking Switzerland, then every Saturdays since January 2020 in "Le Quotidien" in Luxembourg, I felt also the need to create and explore other faces of illustration. A rational side allows me to try to understand today's world. Sensitivity, emotions and feelings bring me images that I am trying to transcribe by breaking the codes. My creative approach is to illustrate worlds where energies, souls, and tangible universes meet." 
« Depuis toujours, je suis transporté par les couleurs, les images et le son. Après avoir créé les personnages de comic-strips (BD en 3 cases) "Jaune & Vert" publiés entre 2017 et 2019 dans le 20 Minutes, plus grand quotidien de Suisse romande, et tous les samedis dès janvier 2020 dans Le Quotidien au Luxembourg, j'éprouvais aussi le besoin, d'explorer d'autres facettes de l'illustration. Un côté rationnel me permet d'essayer de comprendre le monde dans lequel nous vivons. La sensibilité, les émotions et le ressenti m'apportent des images que je tente aujourd'hui de retranscrire en brisant les codes. Mon approche créative consiste à illustrer des mondes où les énergies, les âmes, et les univers tangibles se rencontrent. »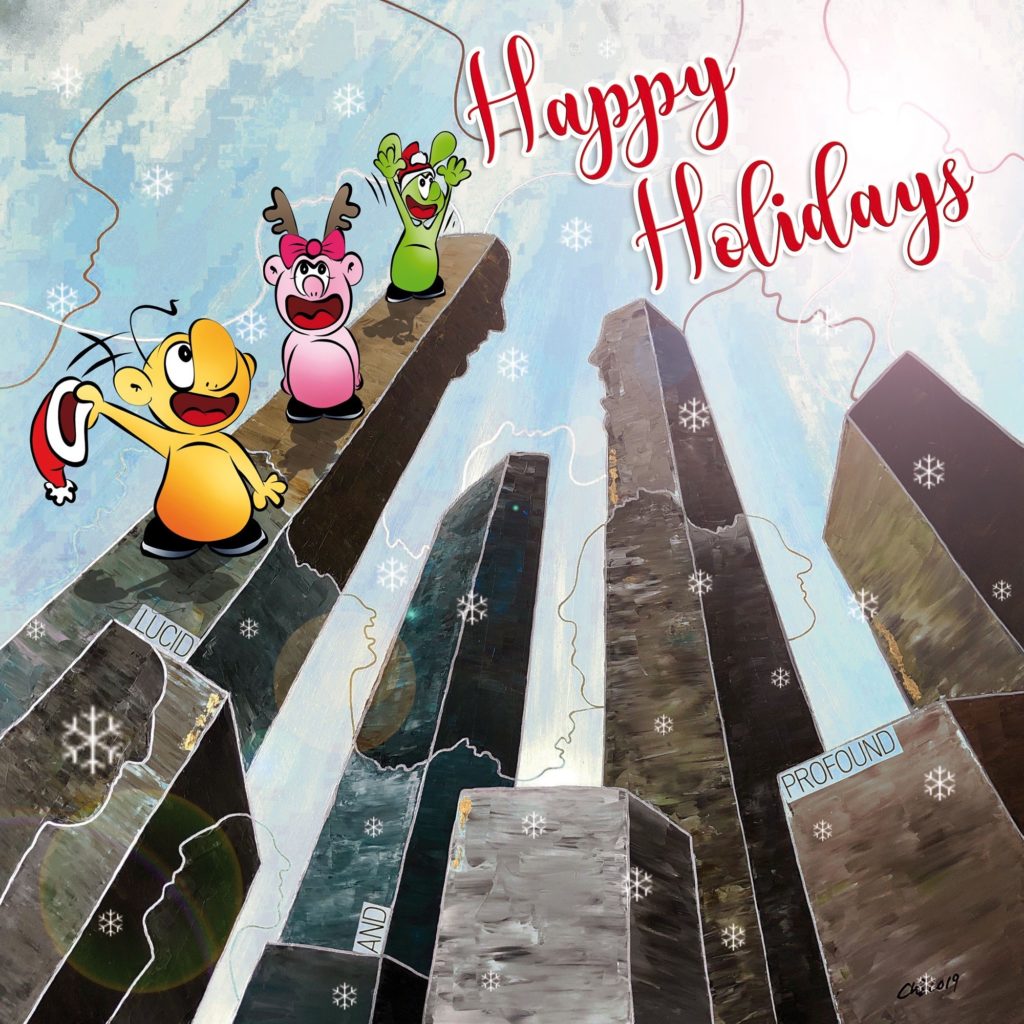 This unusual year has almost come to an end… 
Time for me to wish you all a Merry Christmas and a sparkling New Year 2021 …hopefully under brighter skies and filled with contagious smiles!
Take care of yourself and your loved ones. See you soon!!
The image above is a merge of my two universes: Jaune & Vert (Jay & Vee) and my paintings… to be discovered on art.zilocchi.net (do not hesitate to sign in on newsletter & social networks of both universes!)
Cette année très inhabituelle touche presque à sa fin…
Il est temps pour moi de vous souhaiter à toutes et à tous un très Joyeux Noël et une pétillante Nouvelle Année 2021, en espérant qu'elle se déroulera sous de meilleurs cieux et qu'elle soit remplie de sourires contagieux!
Prenez soin de vous, de vos proches et à très vite!
L'image ci-dessus est une "fusion" entre l'univers de Jaune & Vert et mes peintures… à découvrir sur art.zilocchi.net (n'hésitez pas à rejoindre la newsletter & les réseaux sociaux de ces deux univers!)
WIN AN ORIGINAL DRAWING!
Subscribe newsletter, "like" the FACEBOOK and/or INSTAGRAM page and share!
Winner will be known on December 20, 2020!
DESSIN ORIGINAL A GAGNER!
Inscrivez-vous à la Newsletter, « likez » la page FACEBOOK et/ou INSTAGRAM et partagez !
Tirage au sort le 10 décembre 2020 parmi les inscrits (les personnes déjà inscrites participent automatiquement) !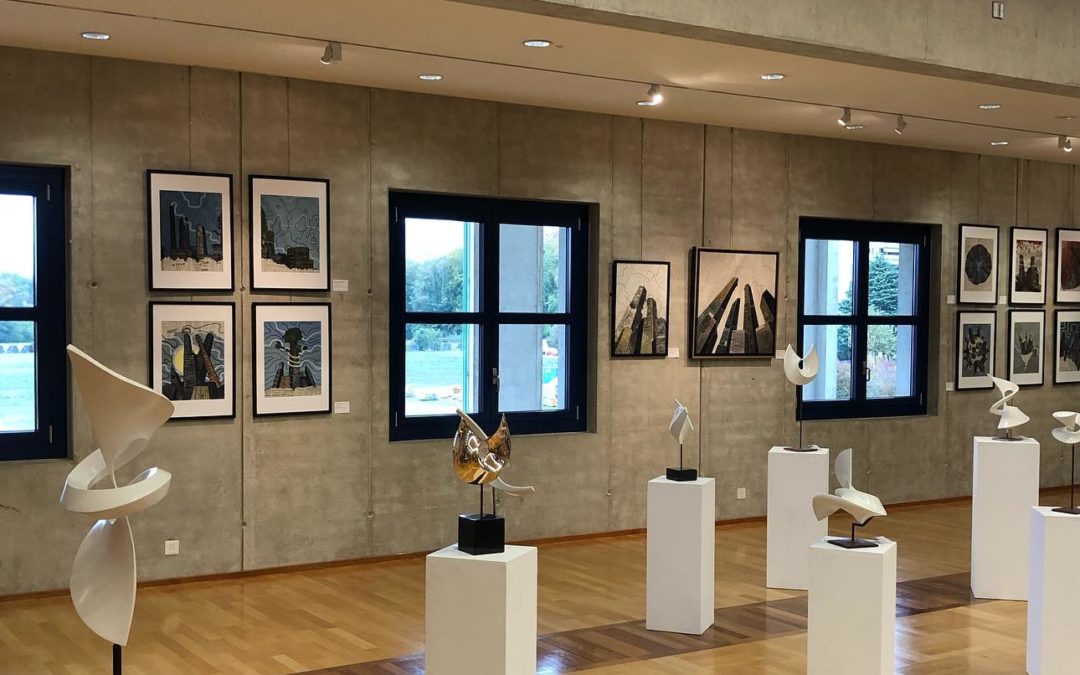 From 15-25 October 2020, I had the chance to show 16 of my paintings among 17 other painters and sculptors. An amazing experience that I will never forget. Thank you to the Art Gland direction and all artists!
Take a tour on their website: www.artgland.ch
Du 15 au 25 octobre, j'ai eu la chance d'exposer 16 de mes toiles aux côtés de 17 autres peintres et sculpteurs. Une expérience unique que je n'oublierai jamais. Merci à la direction d'Art Gland et à tous les artistes!
Découvrez leur site : www.artgland.ch